UNDERWATER COMPACT STROBE TERBAIK - BACKSCATTER MINI FLASH MF-1
THE ULTIMATE COMPACT STROBE FOR COMPACT CAMERAS
Lightweight, compact, easy to use, easy for travel. These are the reasons why everyone wants a compact camera. With the Backscatter Mini Flash, now there is a flash to match. Small in size, but big on power, the Backscatter Mini Flash has enough juice to light most of the scenes compact cameras are used for. From macro and fish portraits to wide subjects like stingrays, turtles, and reef scenes, it's a great all around strobe to keep your rig nice and compact, and easy to use.

Plus with the bright LED focus lights built in and optional Optical snoot and color filters for creative lighting, this is a strobe with professional level macro capability you'll never outgrow.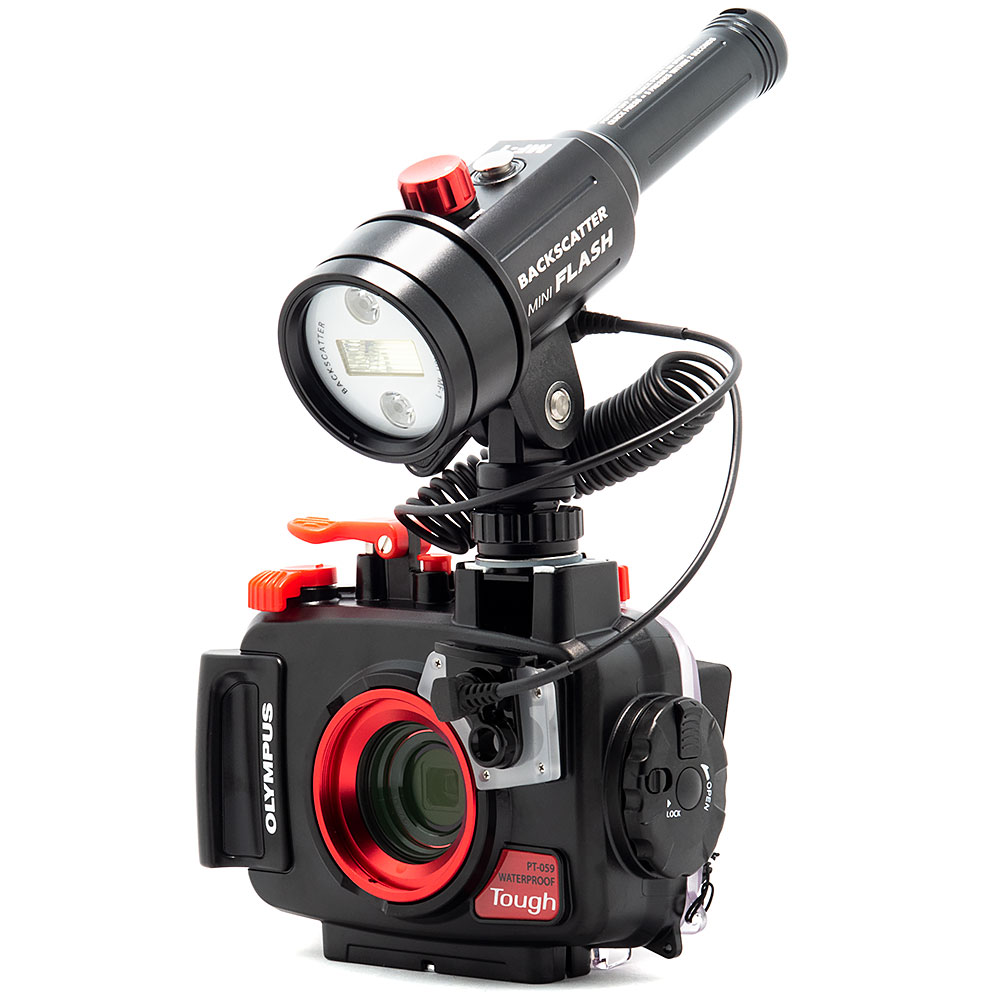 The

 

Backscatter Mini Flash MF-1

 

is the perfect companion for a compact camera system like the

 

Olympus TG-6

 

to keep your camera rig a compact size for travel.
A FLASH BEAM TAILOR-MADE FOR MACRO
Most of the conventional wisdom surrounding underwater strobes is that brighter and wider always equals better. If you're shooting macro underwater photography, you want the exact opposite. You want a tightly controlled light to pinpoint the subject and keep the background as dark as possible. The Backscatter Mini Flash MF-1 is the perfect light + snoot combination for any serious underwater macro photographer. Its tiny size can get into the tightest spots and the companion Optical Snoot OS-1 makes it the perfect macro strobe to give you the creativity you've been missing.


STROBE AND FOCUS LIGHT ALL IN ONE
If you've ever used a larger strobe made for wide angle, you know it can be hard to get in tight spots, especially with dual strobes and managing a separate focus light as well. The small size of the Backscatter Mini Flash MF-1 makes it easy to maneuver and get into tight spaces. With powerful LED focus lights built-in, there's no need for a separate focus light to manage on your rig. It makes a perfect companion for compact camera shooters looking for a great all-around streamlined strobe solution. It's also the perfect solution for advanced mirrorless and SLR shooters looking to reduce their footprint, simplify their lighting and lighten their rig for easier shooting.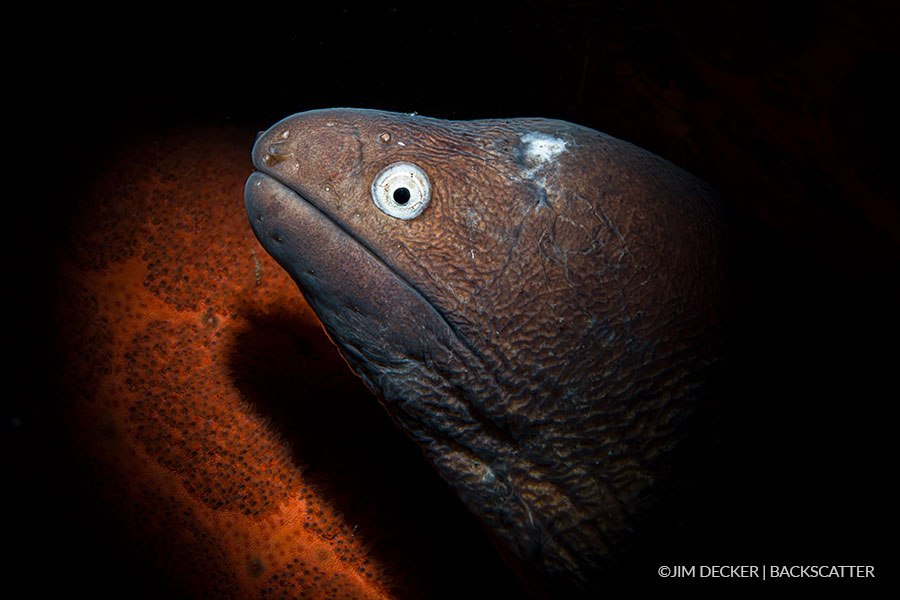 This eel was back deep in a hole. The small size of the

 

Backscatter Mini Flash MF-1

 

made it easy to get into a tight spot and the

 

Optical Snoot OS-1

 

focused the light only on the subject.
THE EASIEST TO USE MACRO STROBE + SNOOT COMBINATION
Using a strobe with a snoot was once really difficult. Aiming a snoot took lots of practice. We designed the Mini Flash and Optical Snoot together with the purpose of making shooting with a snoot as easy as possible. With bright LED lights that project the same beam pattern as the flash through the snoot, you can easily see the exact placement of the snoot beam on your subject when framing a shot and know you are hitting your target. Have a critter that doesn't like a constant light on all the time? Use our short duration modeling flash to check your snoot placement without continuously disturbing a light sensitive critter.

The Optical Snoot OS-1 is easy to mount, with a simple click on/click off. The Optical Snoot OS-1 is small enough to keep in a pocket, allowing for a quick and easy switch from wide to macro.



The

 

Backscatter Mini Flash MF-1

 

and

 

Optical Snoot OS-1

 

were designed together from the beginning, making it the most efficient, brightest, smallest, and easiest to use professional macro strobe system.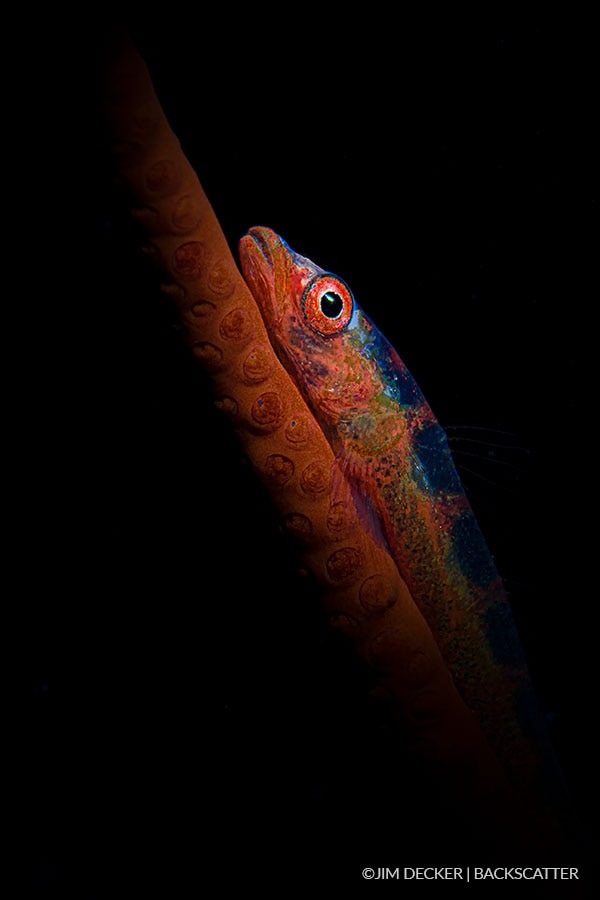 Using a snoot used to be difficult. The

 

Backscatter Mini Flash MF-1

 

and

 

Optical Snoot OS-1

 

make it super easy with the bright LED lights showing you exactly where the beam is pointed so you can frame the shot with ease.
SUPER BRIGHT SNOOT OUTPUT FOR DARK BACKGROUNDS
The key to success in snoot photography is having dark backgrounds in bright ambient light conditions. The Backscatter Mini Flash MF-1 and Optical Snoot OS-1 combination were designed together to allow the most efficient transfer of light through the snoot optics. The result is an exposure that is brighter than any other snoot on the market and will help you make the darkest backgrounds. When projecting a 6mm hole, a shot can be done at ISO 64, ƒ32 which is a perfect setting to get inky black backgrounds and perfect light on the subject.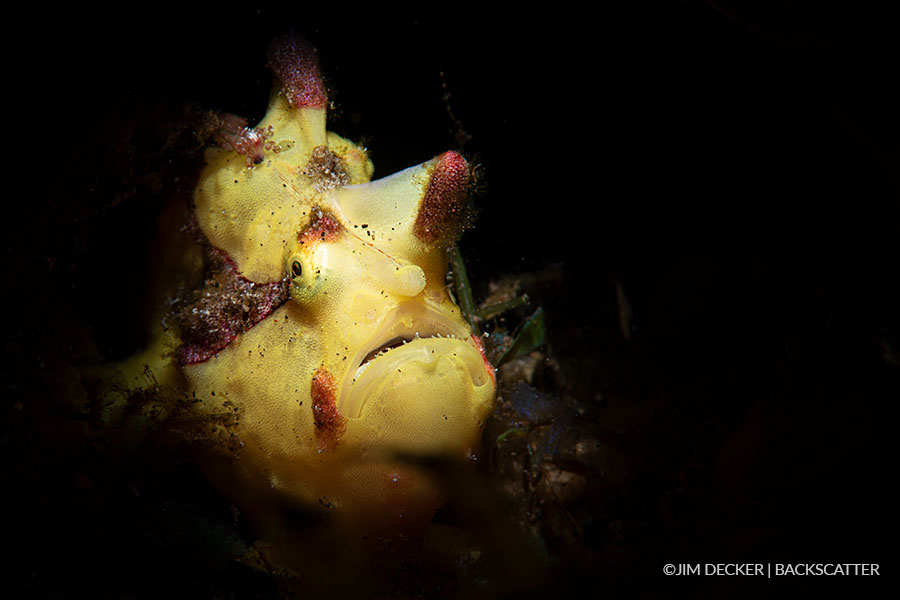 The

 

Backscatter Mini Flash MF-1

 

and

 

Optical Snoot OS-1

 

combination has a brighter output when compared to other snoot/strobe combinations on the market. This shot was done at ISO 64 and ƒ32 at 1 click down from full power on the strobe. No exposure adjustments were made in post.
PRECISE LIGHTING CONTROL WITH APERTURE CARDS
The Backscatter Optical Snoot OS-1 includes 2 Aperture Cards, 1 circular and 1 oval set with 4 different sized holes on each. Shoot a sharply focused light beam or pull back a little for a softer edge. Shoot a projected beam as small as 6mm. The full range of aperture cards will let you shoot an ultra-tiny subject to even a large fish portrait. When shooting the snoot at an angle to the subject with the oval aperture card, the snoot can be rotated to change the shape of the projected beam from an elongated oval to a circle. No other strobe and snoot system offers this level of precise control.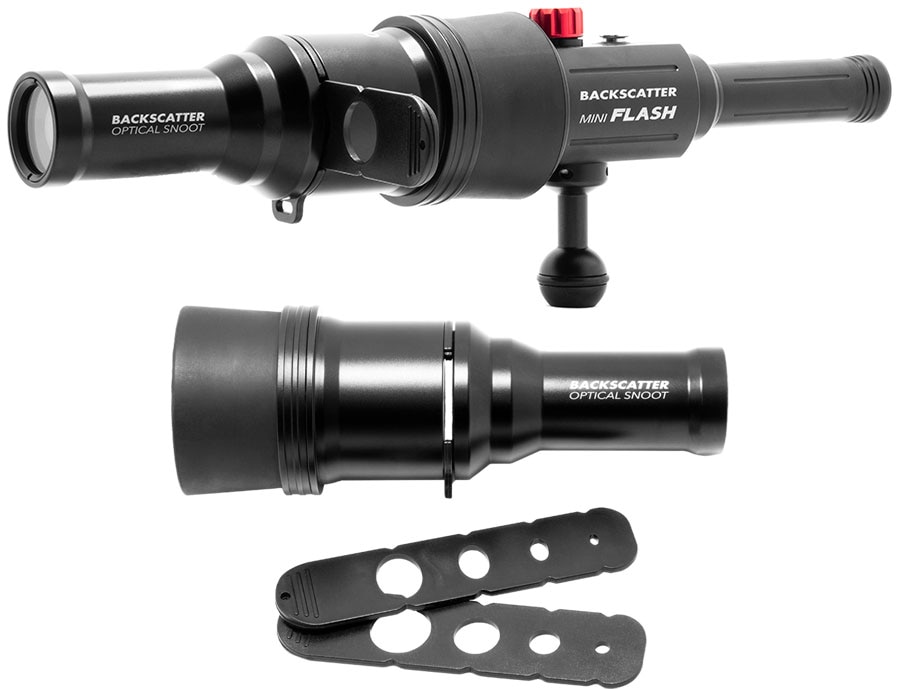 One of the key features of the Backscatter

 

Optical Snoot OS-1

 

is the ability to not only easily change sizes of the projected hole, but also the shape of the beam of light by simply rotating the snoot with the oval aperture card installed.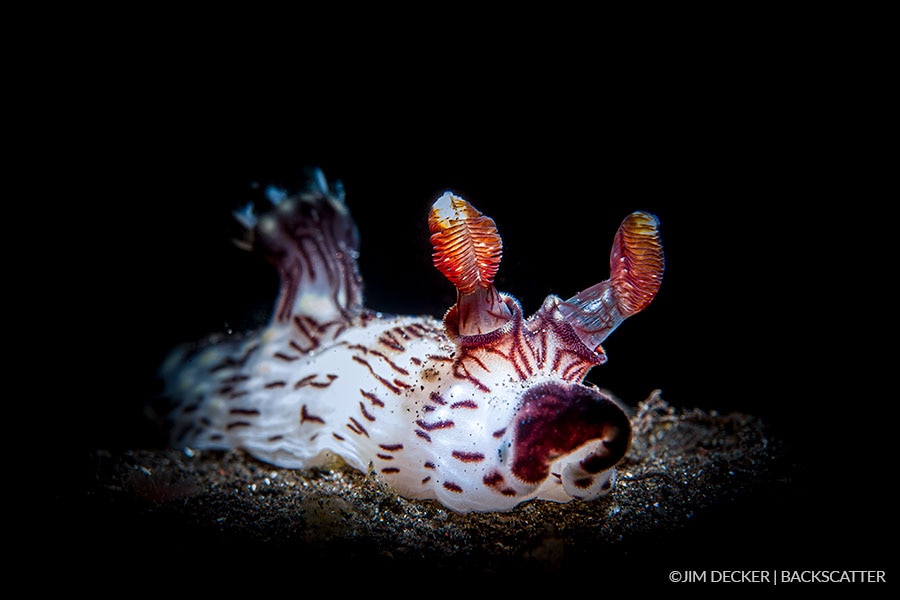 Using the Oval Aperture Card allows tailoring the light so that it precisely hits the subject, not the surrounding sand.
THIS LITTLE BEAST ALSO LIGHTS GREAT WIDE ANGLE IMAGES
Even though the Backscatter Mini Flash MF-1 was designed with macro in mind, by adding the included standard diffuser or the optional dome diffuser this tiny powerhouse can shoot wide too. While it won't replace a high powered flash for a full-frame SLR system, it can brilliantly light most wide angle photographs with the wide diffuser installed. The Backscatter Mini Flash MF-1 is the perfect strobe for a macro photographer that also wants to light up a passing stingray, dolphin or turtle with a pocket-sized lighting system.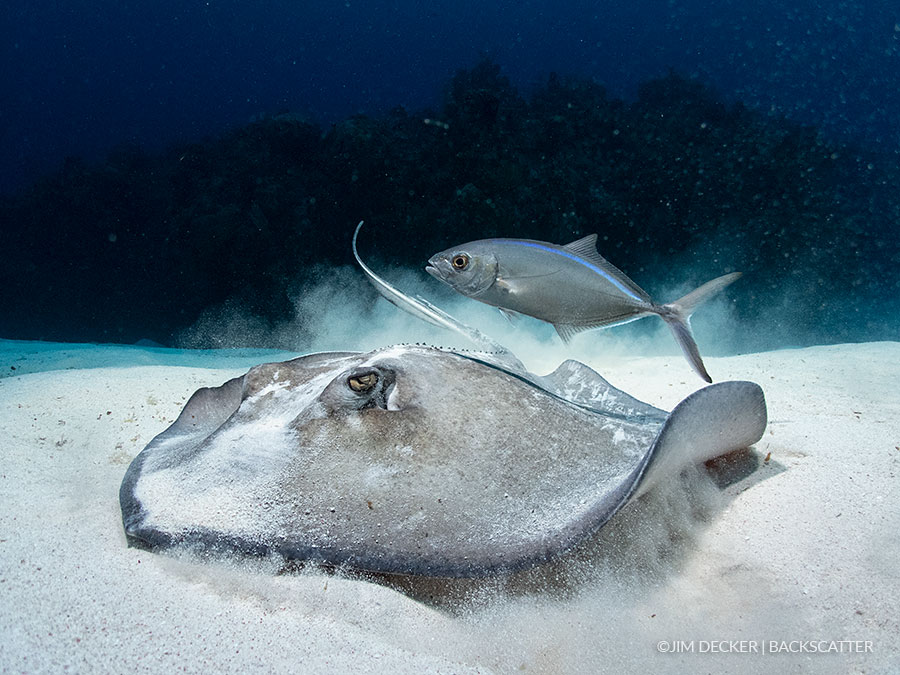 The

 

Backscatter Mini Flash MF-1

 

combined with a wide angle diffuser can shoot great wide angle images too. This is not just a macro strobe.
BIG POWER IN A LITTLE PACKAGE
Don't let the tiny size fool you. The Backscatter Mini Flash MF-1 has a flash guide number of 16 and is capable of up to 1400 flashes and the dual-beam LED lights run at 500 lumens on high power for over 1 hour, when using the recommended battery.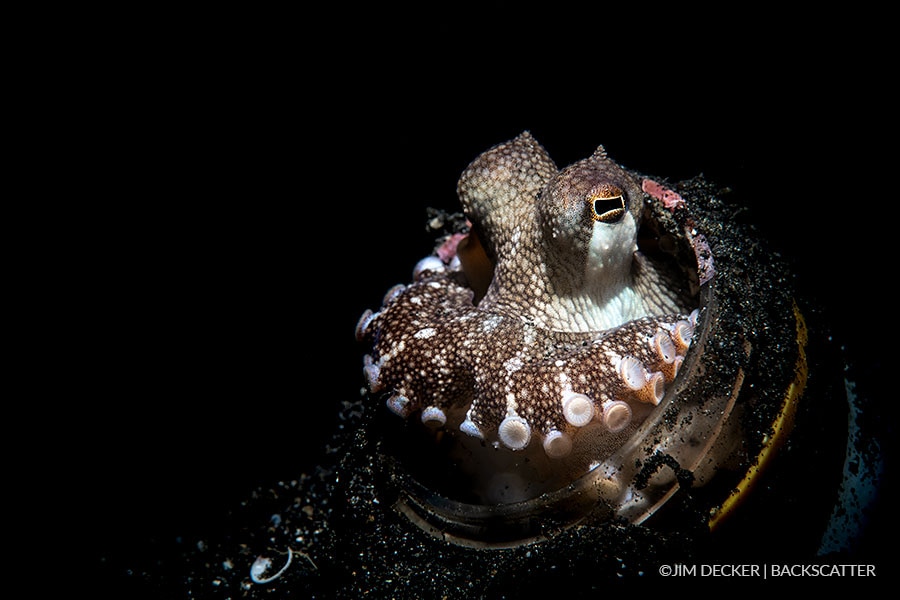 The

 

Backscatter Mini Flash MF-1

 

has plenty of power to spare and won't let you down when you come across a killer subject like this octopus at the end of an 80-minute dive.
SIX STROBE LEVELS AND 3 LIGHT POWERS - WITH OVERSIZED CONTROLS
Dial-in the perfect exposure with six strobe power levels, while the LED lights have three power levels. An oversized and cold water-friendly big red knob makes it easy to have precise strobe power control without having to take your attention away from shooting to look at the dial position. The oversized and easy to press silver button toggles through the three power levels on the focus lights and a press and hold activates the modeling flash.


DUAL O-RING SEAL = DOUBLE WATERPROOF
The battery compartment features a double O-ring seal to keep you safe from O-ring maintenance errors. Of course, you need to clean and maintain the O-rings before every use, but our double seal will help reduce water damage from common errors.


FIBER OPTIC SIMPLE - AUTOMATIC FLASH SYNCHRONIZATION
Setting up pre-flash cancellation is a breeze. Simply plug in a fiber optic cable and take a test shot. The Backscatter Mini Flash MF-1 will automatically detect the camera's internal flash shooting mode on the first flash after power-up and store it in memory on your first test shot. If you change cameras or settings, simply turn the MF-1 on and off and take another test shot to update the setting. No need to worry about the wrong setting on the strobe.


GET CREATIVE WITH COLOR FILTERS
Advanced photographers and beginners alike can open up some really cool possibilities and create some surreal effects. Colored backgrounds, backlighting, and bokeh tricks are all much easier to do with a strobe rather than a torch or video light. Color filters for the MF-1 have been tested and are coming in the first quarter of 2020.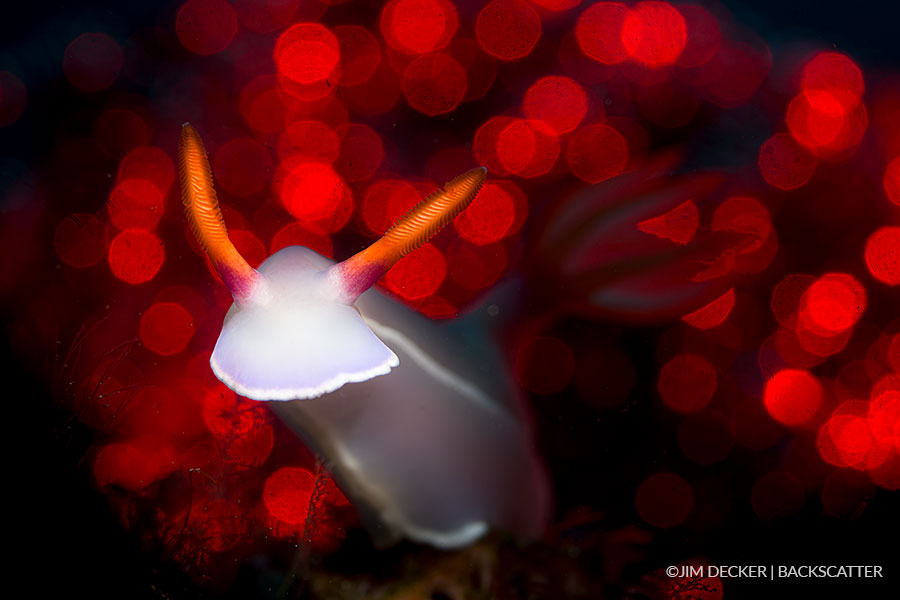 Using the Backscatter Mini Flash MF-1 with a color filter for the background lets you add more creative elements to your compositions...and get freaky :)
Source: Backscatter Website